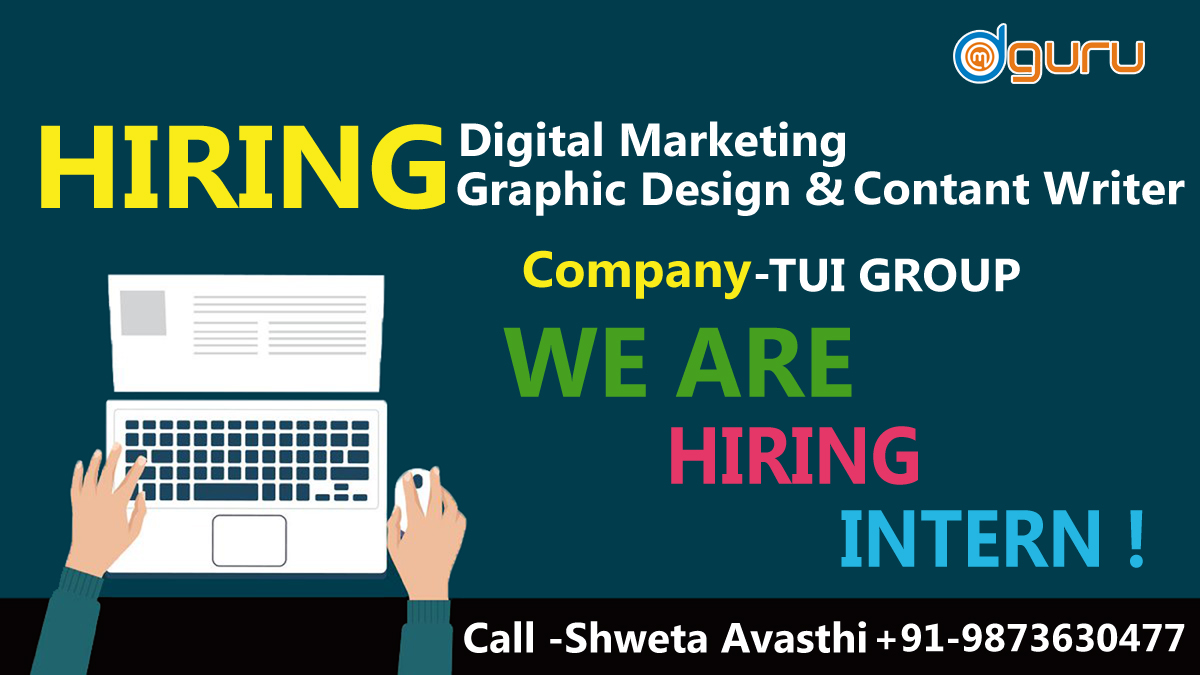 We are currently looking to hire more interns in our Marketing department.
Below are key details mentioned for your ready reference and attached is the template which you can share with students.
TUI – WHO ARE WE?
TUI is the world's leading tourism group – an integrated business that operates in all stages of the customer's holiday journey. We deliver the full customer experience, from inspiration and booking, through the travel journey, to the experience in the destination. We are currently in a exciting stage of launching and ramping up the online business. Joining TUI at this expansion stage can be a great stepping stone in your career.
INTERNSHIP We are currently searching for several internship positions within design, digital marketing and content creation. Prior experience within respective field is preferred but not a must. Important is to have the right "can-do" attitude, mindset and quickly pick up on new tasks. For the ambitious and interested we promise steep learning curve in the online travel space.
DESIRED QUALIFICATIONS
Design – Experience in Photoshop or similar. Creation of banners, images for marketing purposes
Content – Excellent English writing
Marketing – Planning digital campaigns, online marketing experience for either paid and organic traffic
? Internship 3 months
? Possibility for full-term position
? Compensation 15,000 INR / month
Starting Flexible (upon candidate)
Venue- Plot 52 – sector 44, Gurgaon
Work time Full time with flexible hours
I request you to share profiles of students who are seeking for internship.
Best Regards
Shweta Avasthi
9873630477
Internship at TUI for Marketing, Designing and Content in Gurgaon
Click Here for More Jobs in Digital Marketing - SEO SMO PPC Google Adwords Wordpress