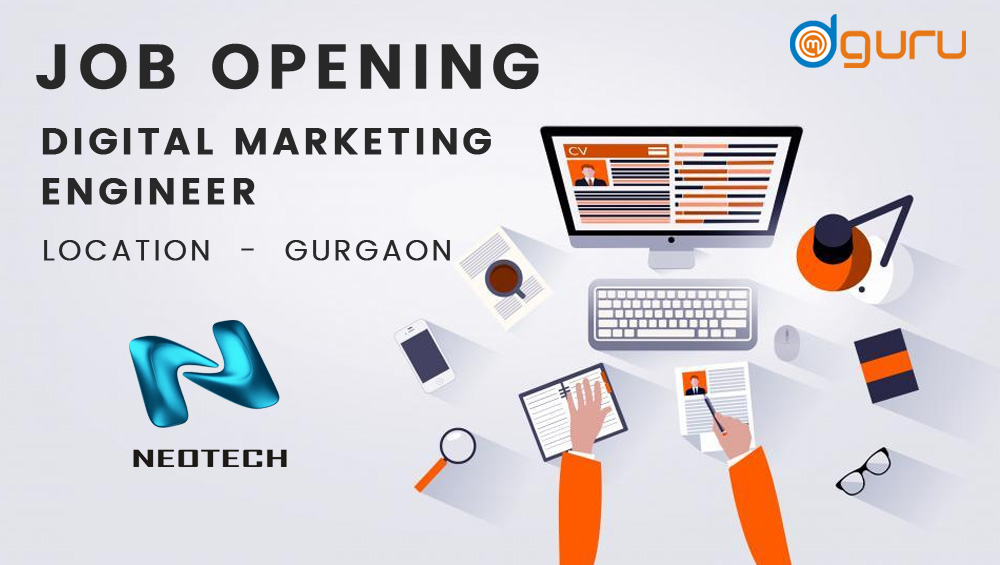 Eligibility Criteria - Graduate.
Experience - 0 - 1 year
JOB LOCATION - GURGAON (IREO CAMPUS) Sector - 59
Walk in on 15 July 2019 (written and interview)
TIMINGS - 9 to 6 pm
AVAILABILITY - CAN JOIN IN 0 TO 10 DAYS
ROLE - PERMANENT
Responsibilities:
Develop and manage digital marketing campaigns
Manage organization's website
Optimize content for the website and social networking channels such as Facebook, Twitter, Instagram, Google Plus, etc
Track the website traffic flow and provide internal reports regularly
Fix any error in online content and arrange webinars and webcasts
Attend networking events and product launches.
Identify new digital marketing trends and ensure that the brand is in front of the industry developments.
Work on SEO of the website pages.
Edit and post content, videos, podcasts, and audio content on online sites.
Promote company's product and services in the digital space.
Execute social media efforts to improve KPIs, likes, shares, tweets, etc.
Creating and executing SMS, and email-based marketing campaigns.

Develop, implement, and manage marketing campaigns that promote the products and services of a company.
Enhance brand awareness in the digital space.
Drive website traffic and acquire leads.
Measure site traffic, identify and evaluate new digital technologies and optimize marketing campaigns, email marketing, social media, and display & search advertising using web analytics tools.

Conduct on-site and off-site analysis of clients in various industries.
Compile performances report using Google Analytics program.
Keep attention to the updates of Google's Algorithm.
Contribute to the company's blog for on-page and off-page optimization.
Conduct keyword research according to the latest keyword research strategies.

Create social media marketing strategy and campaign by creating the content idea, budget planning, and implementation schedules.
Promote the brand's products and services on various social media channels.
Build social media marketing strategy and execute it through competitive and audience research.
Optimize company pages with each social media platform to increase the company's social content visibility.
Achieve audience engagement, website traffic, and revenue by exploiting all digital marketing aspects of social media marketing roadmap.
About the company :
Neotech Systems is a young technology startup based in Gurgaon, India. It started its operations in 2011 as a technology house partnering some of the large real estate developers for designing and deploying https://jobs.dmguru.in/ automation systems in their most prestigious projects.
Neotech Systems provides End to End solution for IOT & Automation domain including but not limited to:
Design, Development and Manufacturing of Smart Devices for IOT ecosystem with following attributes:

Microcontrollers, microprocessors, storage & Firmware
Gateways support for wifi, RF, Zigbee & LoRaWAN

Inhouse developed Smart devices catering following segments:

https://jobs.dmguru.in/ Automation
Water management
Lighting
Energy Management
Customized Industrial use cases
Access control via Cards, finger print scanning
Interested candidates can mail me your updated resume at mahabir@neotechindia.com
Thanks and Regards
MAHAVIR SHARMA
Hello : +91 9868772861
Email : mahabir@neotechindia.com
Digital Marketing Executive Job NEOTECH in Gurgaon
Click Here for More Jobs in Digital Marketing - SEO SMO PPC Google Adwords Wordpress