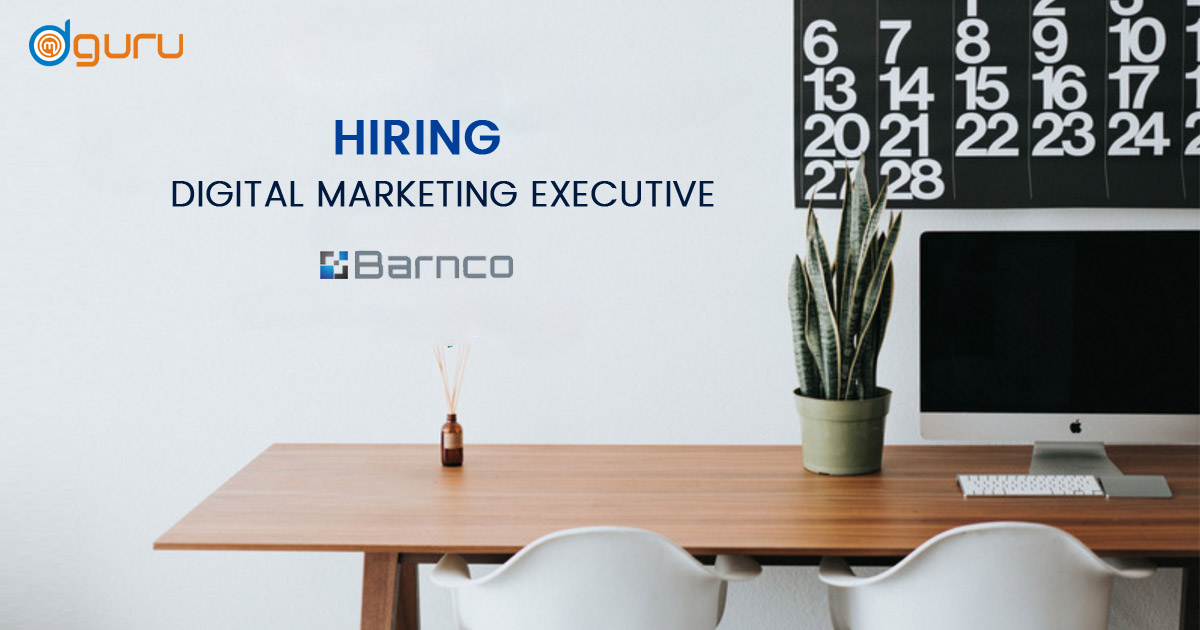 Title: Digital Marketing Executive
Company Overview
Barnco Business Services Pvt. Ltd. is a product improvement organization giving arrangements in the field of instruction, development, distributing and some more. Organization additionally gives Internet advertising arrangements like site creation, site outlining, SEO of the site for site advancement. Programming engineers, architects, SEO group and substance authors are associated with the creation, improvement and showcasing of a site and friends facilitates every action consummately for perfect work.
Our 50+ work compel keeps up association with each client to serve them, and convey quality administrations to them. Barnco Business Services Pvt. Ltd. has overall clients who are completely fulfilled by the administrations and look for additional from the organization.
Our administrations are bound for finish flawlessness and Company has confidence in solidarity and responsibilities. We finish our objectives well inside time. We give benefits in most recent Web 2.0 advancements too. With our custom fitted philosophies and centered approach for building precise arrangements; we move toward becoming accomplice of decision for each association be it beginning, developing or graphically top position.
We are currently recruiting highly motivated CS/IT professional (Experienced) for the Digital Marketing. The job description is enclosed below.
Position: Digital Marketing Executive
Responsibilities
Responsible for brand strategy across the social media ecosystem by understanding clients' business and domain challenges and providing strategic direction for their digital needs
Creating a brand strategy, copies and ensuring all aspects of the product or companies marketing and activities align with the ethos and goals of the brand
Should be able to device effective brand and communication strategies based on research
Developing high quality and effective marketing materials that align correctly with the overall brand strategy
Seek out new marketing opportunities that fit with the brand and maximizing all opportunities for growth
Planning and implementation of various marketing related activities to support business development
Knowledge of all digital advertising platforms and eco-system
Tracking of various marketing activities to achieve better ROI
Achieving the planned targets and driving revenues for the organization
Use data and reporting tools to expand, evolve, and optimize media programs
Co-ordinate with all departments to ensure Branding and Brand Positioning stays relevant across all communication
Develop Guidelines & Key Concepts for Communication and Campaigns
Skills
Proven working experience in Social Media Marketing
Good knowledge of PPC, Ad-Words and other paid camping along with creation, monitoring and optimizing
Sound knowledge of SEO and tools required for improving
Familiar with keyword research tools
Should able to identify the proper targeted audience based on geography
Should able to deduce strategies for customer engagement
Analytical skills to forecast and identify trends and challenges
Familiarity with the latest trends, technologies and methodologies in graphic design, web design, production, etc.
Highly creative with the ability to think out of the box
Experience in identifying target audiences and devising campaigns that engage, inform and motivate to perform the action
Proven ability to develop brand and marketing strategies and effectively communicate recommendations to executive management
Proficiency in using Excel for data analysis, data management and manipulation
Excellent communication and interpersonal skills
Comfortable working with numbers, metrics and spreadsheets
The candidates with bachelor degree in Computer Science and Information and Technology are welcome to apply.
Note: Immediate joining required
Hiring Digital Marketing Executive Job Barnco Business Services Pvt. Ltd. Gurgaon
Click Here for More Jobs in Digital Marketing - SEO SMO PPC Google Adwords Wordpress