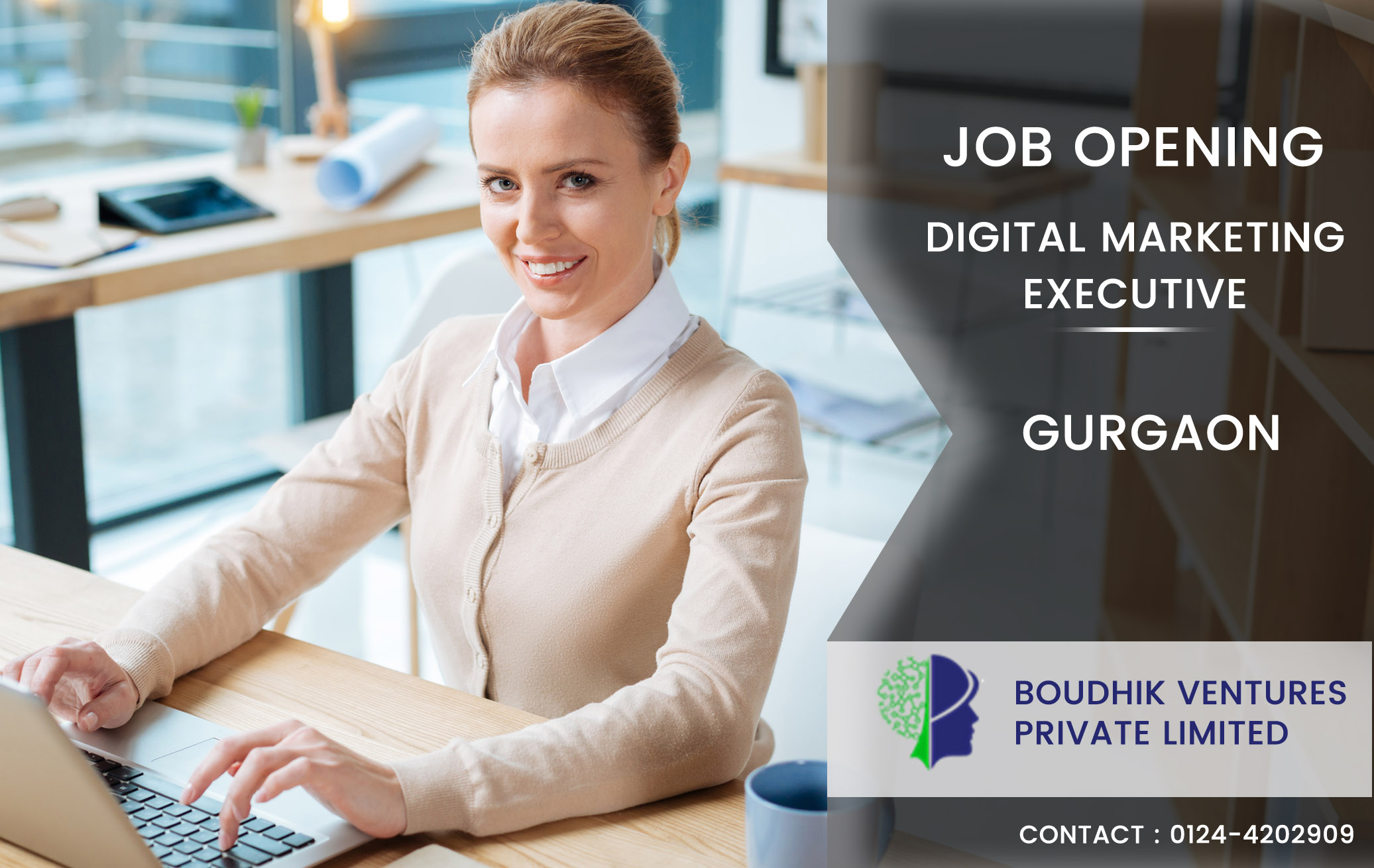 Job Title: Digital Marketing Executive | 04-12-2023 Update
About Boudhik Ventures :
Boudhik Ventures (BV) came into existence to develop an ecosystem facilitating ideas sailing through industry for public benefits. We team up with innovators, entrepreneurs & organizations to assist them by developing strategies revolving around business growth, in domestic as well as global market, on the basis of innovative concepts.
We are the team of Entrepreneurs with more than a decade of experience in Strategizing, Executing & Monetizing innovations. We believe in growing together with the concept and thereby emphasises on strategic partnerships with innovators & entrepreneurs to achieve the desired goal.
For more information please visit : https://boudhikventures.com/about-us/
Digital Marketing Associate
-
Producing and updating marketing brochures and promotional material, including press articles.
Promoting Services on social media (e.g. LinkedIn, Twitter and other relevant platforms).
Undertaking effective SEO and SEM efforts to enhance the Boudhik brand and visibility.
Managing google AdWords across all sites and review traffic/visitors to site and compile monthly reports on the statistics.
Launching revenue driven campaigns and lead generation, with a focus on intellectual property industry.
Establishing contact and partnerships with organisers/participants of conferences ,events, seminars etc.
Coordinating and preparation of content for Boudhik Ventures regular.
-
Education Requirements: A Matriculation or Bachelors degree, preferably in a business related or technical field.
Salary: 1.2 to 2.0 lkhs p.a.
Job Location: Gurgaon
Joining Date: ASAP
Vishakha
HR-Executive

Boudhik Ventures Private Limited
204, Second Floor | DLF Star Tower| Sector 30, Gurgaon-122001 | Haryana, India
Contact : 0124-4202909| E: vishakha@boudhiktechnology.com | W: www.boudhikventures.com
Digital Marketing Executive Job at Boudhik Ventures Gurgaon
Click Here for More Jobs in Digital Marketing - SEO SMO PPC Google Adwords Wordpress