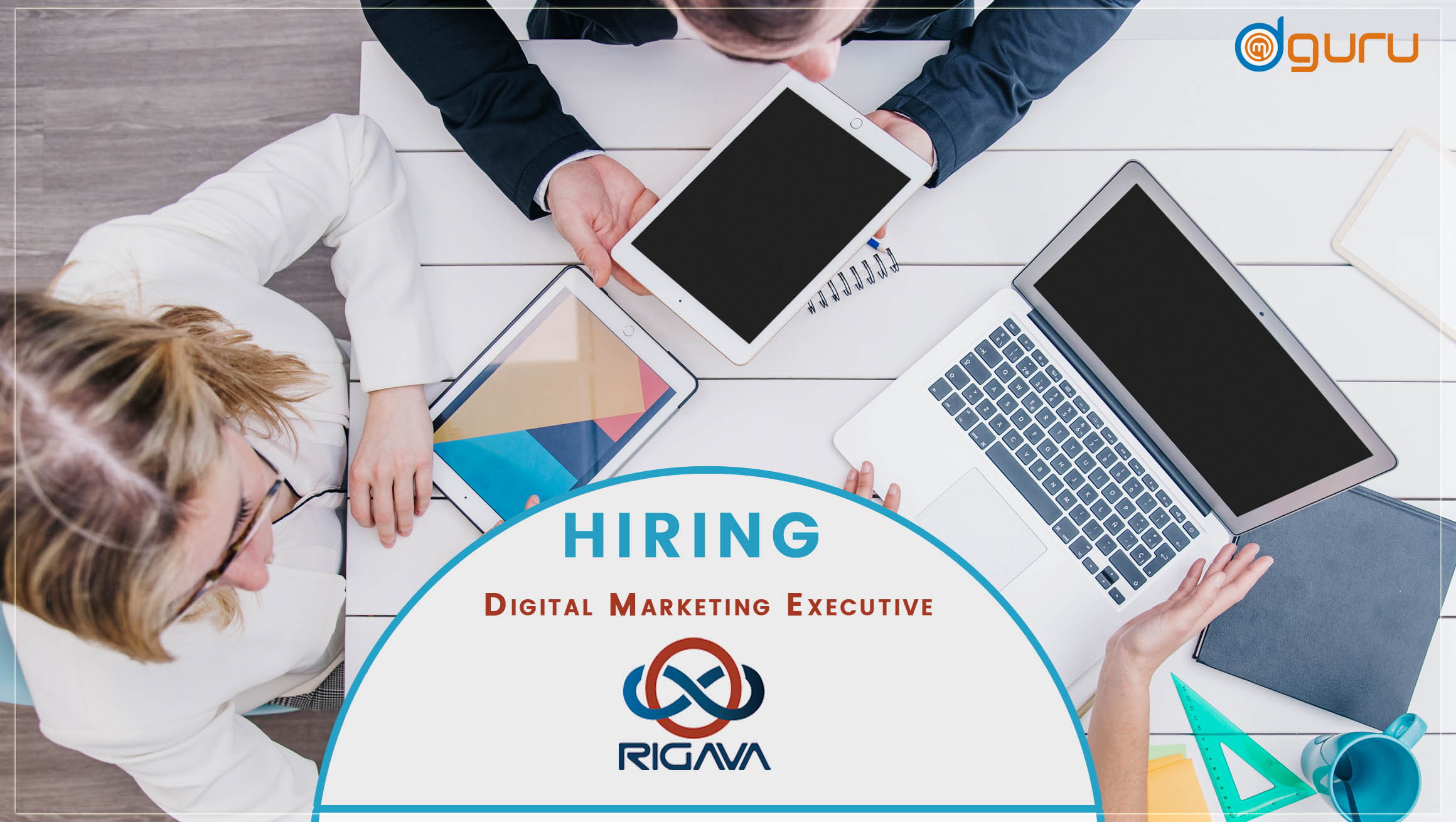 Roles & Responsibilities:-
Plan and monitor the ongoing company presence on social media (Twitter, Facebook, etc.)
Launch optimized online adverts through Google Adwords, Facebook, etc. to increase company and brand awareness
Be actively involved in SEO efforts (keyword, image optimization, etc.)
Prepare online newsletters and promotional emails and organize their distribution through various channels
Provide creative ideas for content marketing and update website
Collaborate with designers to improve user experience
Measure the performance of digital marketing efforts using a variety of Web analytics tools (Google Analytics, WebTrends, etc.)
About the Company
RIGAVA is the right mix of business savvy and inventive technology that makes reimagination happen. It combines industry expertise with tech genius to create a business by providing technical solutions for our clients.
Rigava has a deep-rooted philosophy that believes in constant growth by virtue of Invention, Innovation, and Optimization with due diligence and gratitude towards mother nature.
Our renewable energy arm leads with Innovation and works towards changing/optimizing existing industrial power grid and end-user systems to be more cost-efficient and environment-friendly
We provide IT Solutions, Technical Solutions, Procurement/ Supply Chain Management, Renewable Energy Solutions and work towards the common goal of making it better with a constant focus on environment and cost-effectiveness.
One of our team is actively participating with the cold startup of 1 MW solar thermal power plant at National Institute of Solar Energy, Gwal Pahari, Gurgaon.
We are also working on EPC (engineering, procurement, and construction) of solar photovoltaic plants primarily in the segment of 100 kW to 2mw projects
Simultaneously serving the need for individual customers.
While delivering our turnkey projects We emphasize on complete customer satisfaction with due diligence to individual needs.
Contact Details
Shweta (Talent Manager)
Rigava Solutions Pvt Ltd
204, First Floor, Paras Trade Centre,
Gurgaon-Faridabad Road, Gwal Pahari,
Gurgaon-122003
Digital Marketing Executive Job Rigava Solutions Pvt Ltd Gurgaon
Click Here for More Jobs in Digital Marketing - SEO SMO PPC Google Adwords Wordpress