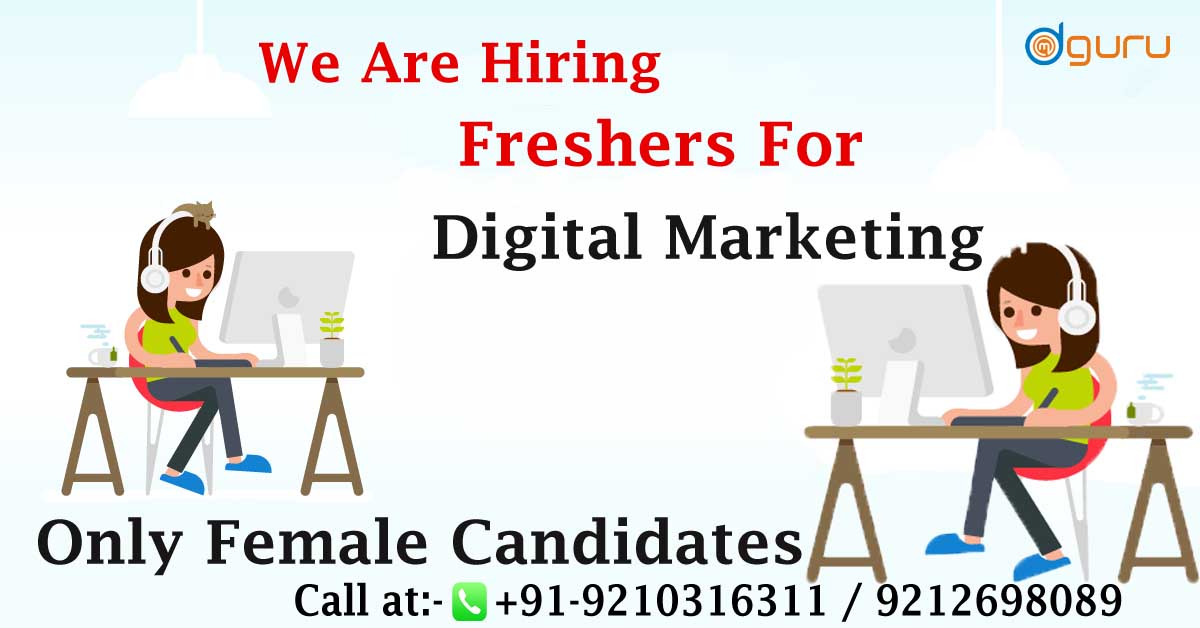 Greetings from DESTINATION ….!!
We would be requiring 3 to 4 female candidates for the digital marketing profile.
Please find below the Job Description for Digital Marketing Female candidate. Salary for the same would be between 12k to 15k per month. Experience 6 months to 2 years max. Fresher with good knowledge of Digital Marketing can also apply.
SEO – On page and Off page Optimization
Keyword Research & Analysis
Link building/ Submissions
Competitor Analysis
Google Console/ Webmaster
Google Places
Business listing
Re-testing and regression testing
Monthly reporting
Monthly reporting
Google Analytics Report
Job Location : GURGAON
We are an HR Consultancy based in Delhi. We hire for Delhi/ Gurgaon / Noida locations. We have multiple client base and have regular requirements of different profiles.
Please refer your candidates for the aforesaid requirement.
Please feel free to call in case of any query.
Thanks,
Deepak Kohli
( 9210316311 / 9212698089 )
Address : JMD Megapolis
Sohna Road, Gurgaon
Digital Marketing Vacancy at JMD Megapolis Gurgaon
Click Here for More Jobs in Digital Marketing - SEO SMO PPC Google Adwords Wordpress