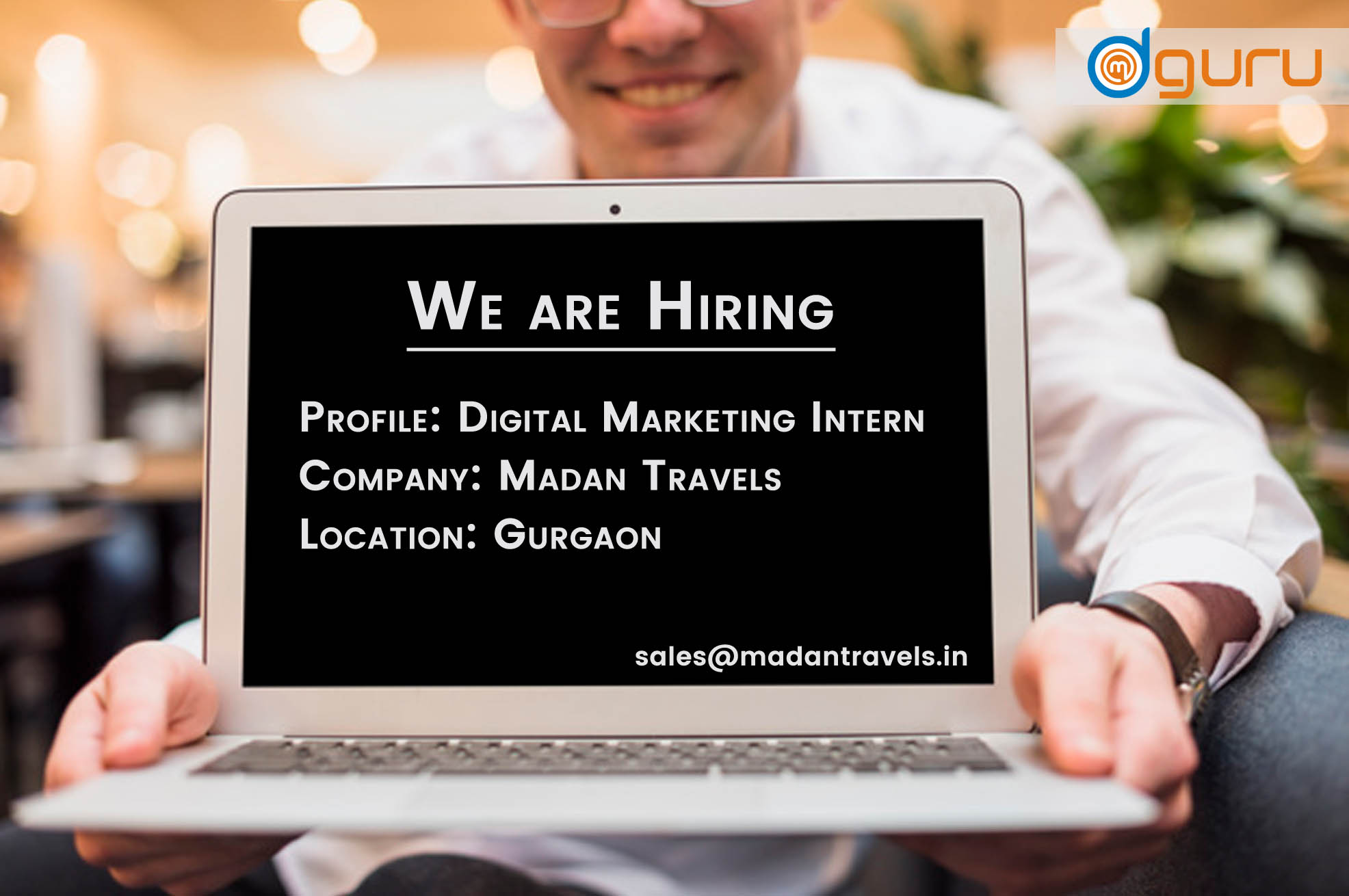 Job Title: Digital Marketing Intern
Company's Profile: - Madan Travels
"We deal in TAILOR MADE high quality customised products as per our client's requirements. Our team of skilful, knowledgeable and specialised youngsters assists our clients to offer peace of mind by giving them the desired solution & coordination, ensuring our client's Travelling Experience to be accomplished flawlessly and touches its desired outcome within a distinct time frame so that they can get the best out of it. We believe in right approach, which makes our work easier and efficient within a specified period of spell..."
"Our team always try to go for an extra mile – so we can exceed our Client's anticipations. Their fruitful Journey is our success. As stated above we are TAILOR MADE for you..."
"We are dealing in almost all the sections of Tourism (Both Domestic & Outbound)"
Website: - www.madantravels.com
CTC (Mandate): - 1,20,000 to 1,40,000
Job Description: -
Online Marketing Executive
Online Marketings Management.
Online Presence Management.
Website development and maintenance
System Maintenance
Promoting and marketing the business
Preparing promotional materials and displays.
Sales Executive (Travel Consultant):
Identifies business opportunities by identifying prospects.
Researching and analyzing sales options
Sells products by establishing contact
Developing relationships with prospects
Recommending solutions.
Maintaining accurate records.
Dealing with customer queries and complaints
Making & selling holidays packages
Number of Vacancies: - 02
Note: We also provide internships and after that eligible can join us a permanent employee.
Contact Person Details: -
Name: Jaya Mishra
Number: 08368326188 / 01244182575
Email ID: sales@madantravels.in
Location:- 337 A, 3rd Floor, Tower A2, Spaze IT Park, Sohna Road, Sector 49, Gurugram, Haryana, India -122018
Digital Marketing Executive and Sales Executive Job/ Internship Madan Travels Gurgaon
Click Here for More Jobs in Digital Marketing - SEO SMO PPC Google Adwords Wordpress