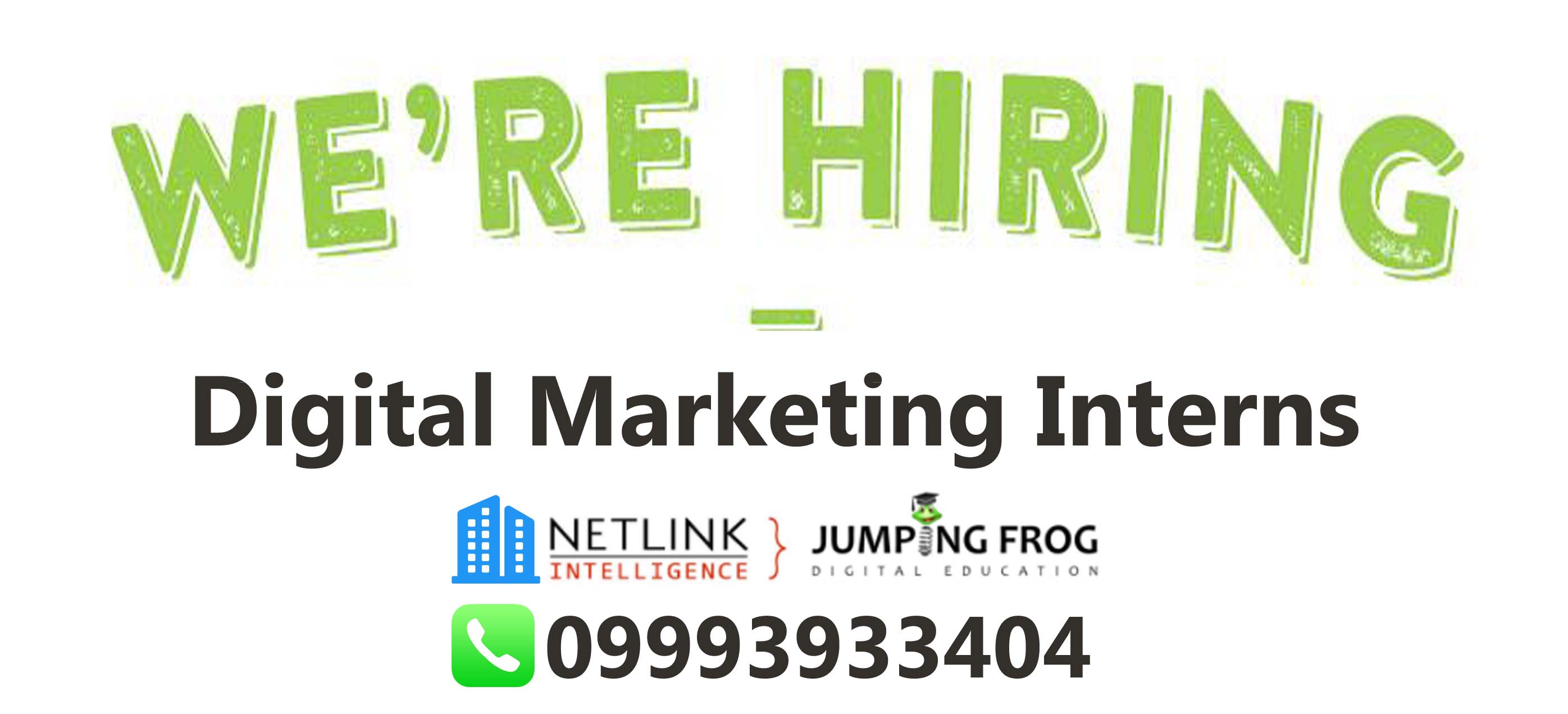 Job Profile: Digital Marketing
Interview Date: 26th october
Nos of Internships available: 15
About Netspec Global Private Limited (https://www.jumpingfrog.net):
NetSpec Global is a young and exciting educational technology company based in Singapore with development centers in India and the USA. We specialize in cloud-based learning management systems & social learning platforms for K-12, test preps, and higher education. At NetSpec, we are focused on driving solutions in the education vertical to enhance students experience which is more than academic learning. It will increase the efficiency of faculty by saving time, using state of art technology thereby making them more productive.
At NetSpec Global, we hold one goal above all others – 100% client satisfaction. Our in-house team of developers, web designers, copywriters, and graphic designers uphold the highest standard for project planning and execution. We are dedicated and committed to building the perfect solution for playschools, pre-schools, and higher education institutes.
About the Internship:
Selected intern's day-to-day responsibilities include:
1. Research of market, digitally marketing products and services ( E-Chat)
2. Managing online /E-commerce websites/portals / E- chat
3. Making proposals and presentations of the products
4. Giving the demonstration of the products and services
Skill(s) required: Digital Marketing, English Proficiency (Spoken) (Learn Business Communication) and English Proficiency (Written)
Who can apply:
Only those candidates can apply who:
are avai lable for full time (in-office) internship
are available for duration of 3 months
have relevant skills and interests
** Women willing to start/restart their career can also apply.
Perks:
Salary will be INR 15000/- Per Month
Certificate, Letter of recommendation, Job offer, Flexible work hours, Informal dress code, 5 days a week, Free snacks & beverages.

Contact person: Danish Parvez | Human Resources | 9993933404
Location– Nestpec Global Pvt Ltd
2nd Floor, Plot number 7 Club Drive
Ghitorni, New Delhi – 110030
Digital Marketing Job at Netspec Global PVT LTD Gurgaon
Click Here for More Jobs in Digital Marketing - SEO SMO PPC Google Adwords Wordpress