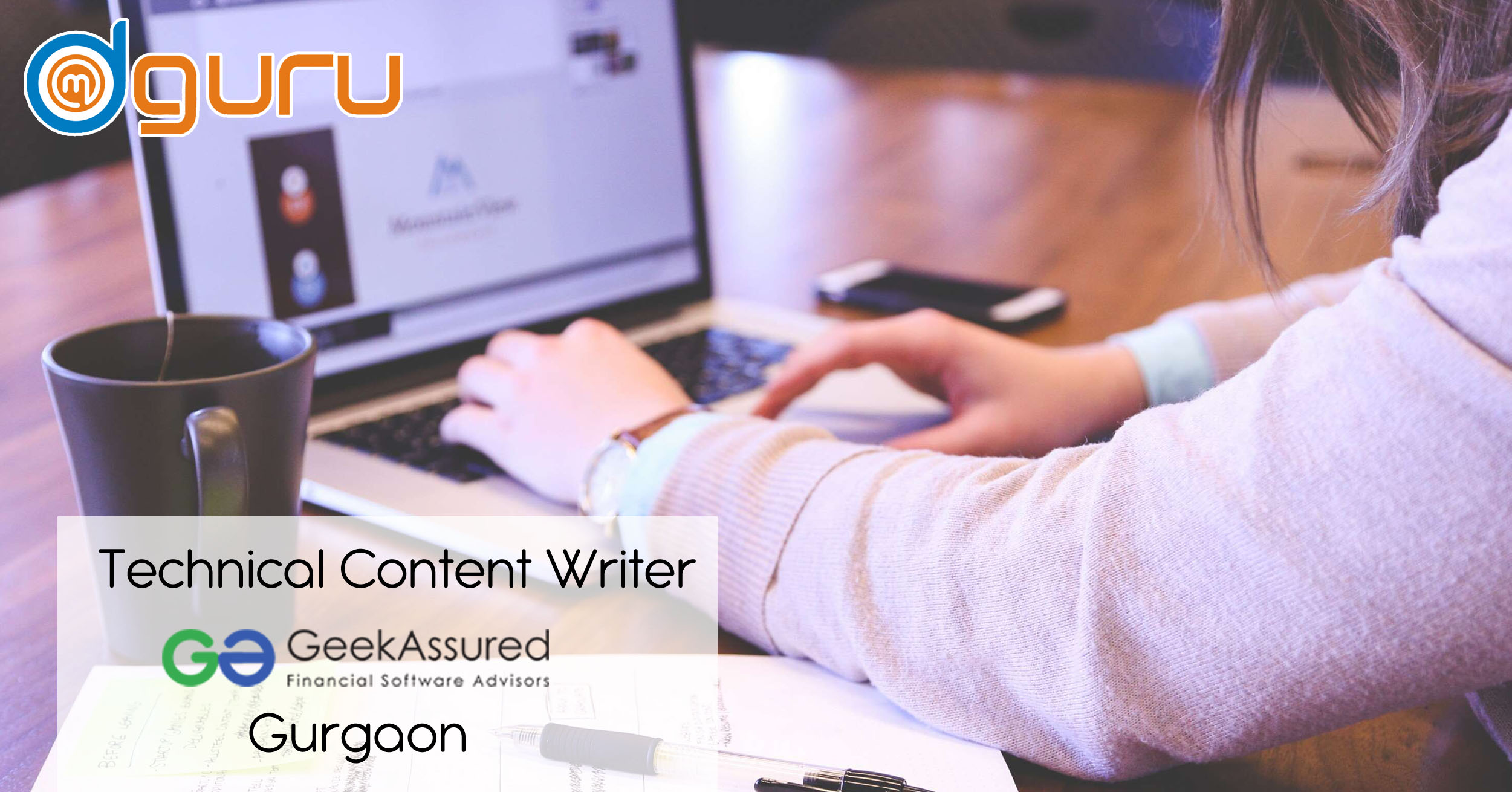 About the Company:
We are a Gurgaon-based Web Development Services Provider. We specialize in WordPress Hosting, Web Designing, SEO, & Digital Marketing. We are also a Technical Support Provider for U.S. Based Accounting applications such as QuickBooks, Sage, Quicken, TurboTax, Freshbooks & Xero.
Responsibilities:
Analyze web metrics, write and edit search-engine-optimized content for improved search rankings
Do content research from various sites online (cross-reference check for technical and conceptual authenticity), and bring out the conclusion to mention in the write-up for reader's help
Create content that is original, grammar error-free, technically/conceptually authentic, nice in presentation & formatting, coherency, High on Readability and Usability
Create content related to QuickBooks, Quicken, Sage and various other accounting applications that contain solutions to the problems faced by users
Writing should be easy to comprehend and must be engaging so that the reader goes for a probable 'Action'
Key Skills:
Should have an understanding of Keywords, Keyword Placement (density and proximity)
Ability to write suitable and targeted Page Title, Meta Descriptions, Alt Tags etc.
Can play with words, must be able to describe similar content in different formats and present in different styles so that the content does not look similar and sustain readers' interest
Must be a self-learner, demonstrate high learning curve, and potential to accept and work on the various challenges associated with the job profile
Must self-review his/her content before sending for final posting. Should be open to receive and implement suggestions for the betterment of the final output
Must be a logical thinker and the thought process must reflect in the writing so that readers can find the reason for which they are reading the write-up
Requirements:
1-3 years of experience in content writing
Excellent verbal, written, and social skills
Self-starter with excellent organizational skills, attention to detail, and the ability to drive content projects from start to finish
Exceptional writing and editing skills, with demonstrated success creating compelling content that is tailored to goals and audience.
Salary: 12 k to 30 K Per month

Ranjeeth Nair | HR Manager
GeekAssured Technologies
8586871734
Technical Content Writer/Writing Job at GeekAssured Technologies Gurgaon
Click Here for More Jobs in Digital Marketing - SEO SMO PPC Google Adwords Wordpress