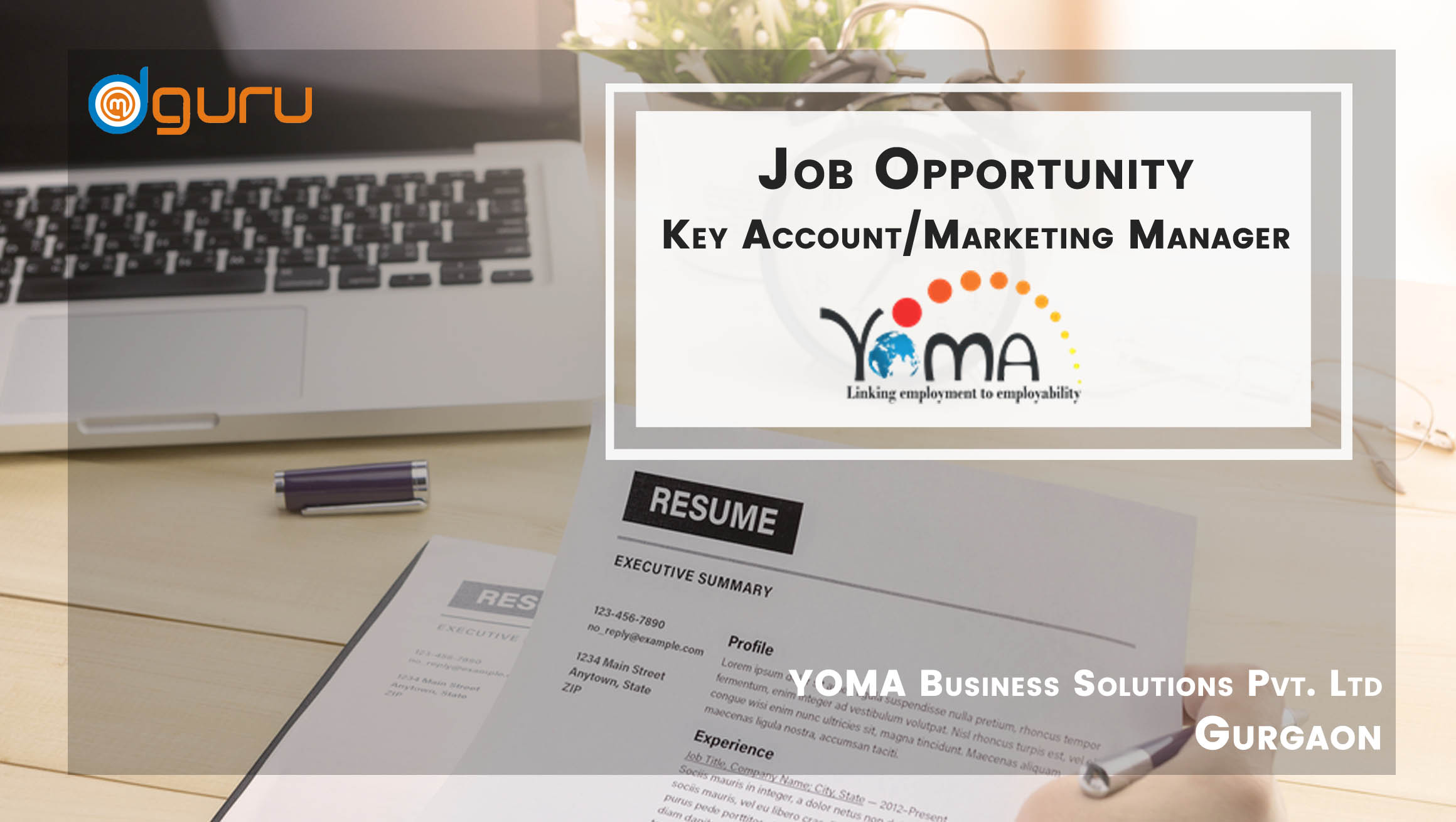 Job Title: Key Account/Marketing Manager | 04-12-2023 Update
Looking for someone having a passion for driving and building brands and possesses prior experience in brand marketing and leads generation.
Responsibilities :
Analyse brand positioning and market insights
Liaison with multiple business stakeholders for new strategies and corporate communications
Excellence in project ideation, strategizing, and conducting in-depth research
Day-to-day coordination with digital marketing team for task completions
Generate leads through various digital marketing activities and new initiatives
Co-ordinate communication strategy in line with our vision and mission
Translate brand elements into plans and go-to-market strategies
Establish performance specifications, cost and price parameters, market applications and sales estimates
Measure and report performance of all marketing campaigns, and assess ROI and KPIs to the internal stakeholders
Monitor market trends, research consumer markets and competitors' activities
Oversee new and ongoing marketing and advertising activities
Monitor product distribution and consumer reactions
Devise innovative growth strategies
Requirements:
Thorough understanding and knowledge of SEO, SMO and email marketing
Expertise in creating marketing campaigns
Proven working experience with marketing agency will be an advantage
Ability to develop brand and marketing strategies and communicate recommendations to executives
Experience in identifying target audiences and devising effective campaigns
Understanding of the marketing mix
Strong analytical skills partnered with a creative mind
Data-driven thinking and an affinity for numbers
Excellent communication skills
Stays up-to-date with latest trends and marketing best practices
About YOMA Business Solutions Pvt. Ltd:-
BYLD Group is a leading conglomerate of tracining, consulting, assessment, staffing and platform solution companies in India. It has YOMA Business Solutions and YOMS Technologies under it's umbrella and has more than 8000+ clientele across the country. The requirements is for the in-house marketing team of YOMA. We take care of the online and offline presence of our internal clients like: www.byld.co.in, www.doortraining.co.in, www.blanchardinternational.co.in, www.vitalsmartsindia.com, https://yomatechnology.com/, and more.
Contact Details:
Chayan Suneja (Asst. Manager Content)
YOMA Technologies
405 Fourth Floor, Vipul Trade Centre,
Sohna Rd, Sector 48, Gurugram
Ph: 09999827513
Email id :
chayans@yomamultinational.com
Key Account/Marketing Manager Job at YOMA Business Solutions Pvt. Ltd Gurgaon
Click Here for More Jobs in Digital Marketing - SEO SMO PPC Google Adwords Wordpress