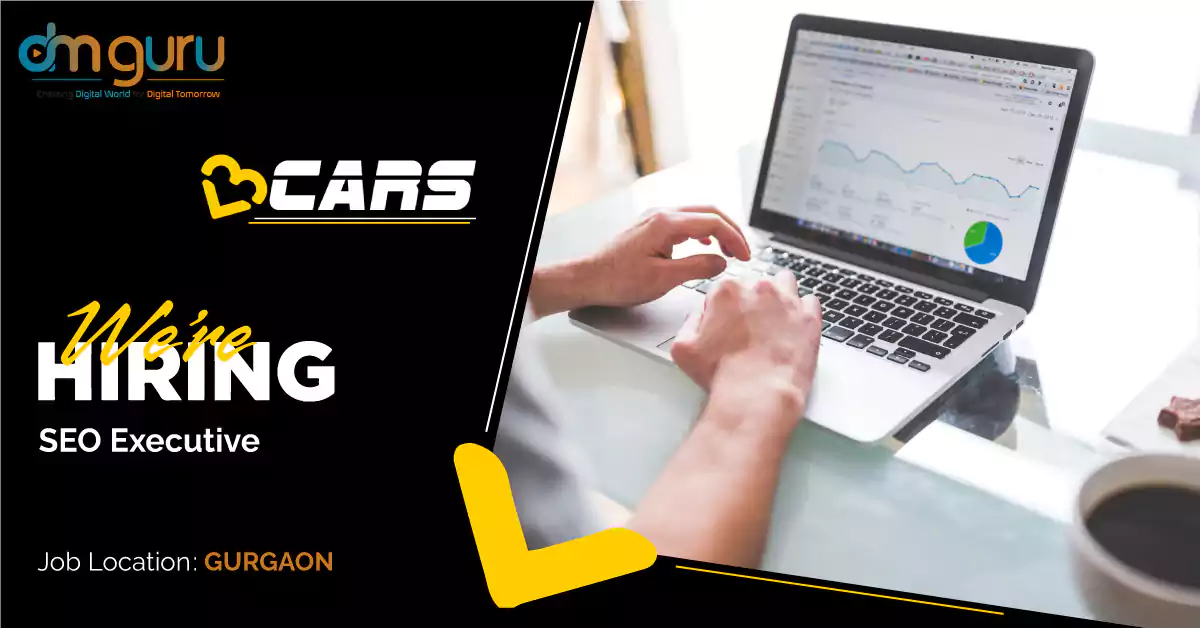 | | | |
| --- | --- | --- |
| Profile | : | SEO Executive |
| Hiring Company | : | V3 Cars |
| Job Location | : | Delhi NCR; preferably Gurgaon. |
| Experience | : | Exp: Fresher or 1 - 2 years in SEO |
| Package | : | 1.2L - 2.2L per annum |
| Job Type | : | Full time |
About V3Cars
At V3Cars, we are committed to help car buyers make an informed decision with ourwell-researched, objective and accurate conclusions. We are making an intelligent, data-driven car recommendation engine that will eliminate personal bias and externalinfluence when choosing a car. We will suggest the best car, down to the powertrain-variant combo, to suit the buyers' budget and feature preferences while prioritisingownership experience and value-for-money quotient.
What We do?
Decision Making Intelligence for Car Buyers
What are we going to do?
The V3Cars platform will bring together the best of applied data science and socialscience to help car buyers make an informed decision that satisfies the head and theheart. We are building a platform that can evaluate all cars and their variants on thebasis of the value they offer at a certain price point. The tool will be able to analysemultiple cars and variants on the basis of segment, size, engine specs and other features.
Job brief
We are looking for a result-driven SEO executive to be responsible for developing optimized web content. The SEO executive's responsibilities include working closely with the marketing team to achieve SEO objectives, measuring the success of SEO and ROI, and assisting with the maintenance of the website's architecture to ensure user friendliness.
To be successful as an SEO executive, you should have strong analytical skills, knowledge of coding techniques, and a commitment to constantly improving on key skills. Ultimately, an SEO executive should have outstanding knowledge of SEO, passion for the industry and time management skills.
Roles and Responsibilities
Conducting on-site and off-site analysis of web SEO competition.
Using Google analytics / Console to conduct performance reports regularly.
Creating high-quality SEO content.
Assisting with blog content.
Experience to generate high quality of backlinks
Leading keyword research and optimization of content.
Keeping up-to-date with developments in SEM.
Requirements
Familiarity with MS Office and data programs
Familiarity with administrative duties
Typing speed and accuracy
Attention to detail
Confidentiality
Organization skills, with an ability to stay focused on assigned tasks
Extensive experience in SEO
Working knowledge of Google Analytics.
Experience with coding techniques.
Thorough understanding of web design and site structures.
Good knowledge of back link analysis.
Contact Details

Name
:
Sandeep Sharma
Contact
:
9711988352
Location
:
: Delhi NCR; preferably Gurgaon.
SEO Executive at V3 Cars Delhi NCR, Gurgaon
Click Here for More Jobs in Digital Marketing - SEO SMO PPC Google Adwords Wordpress