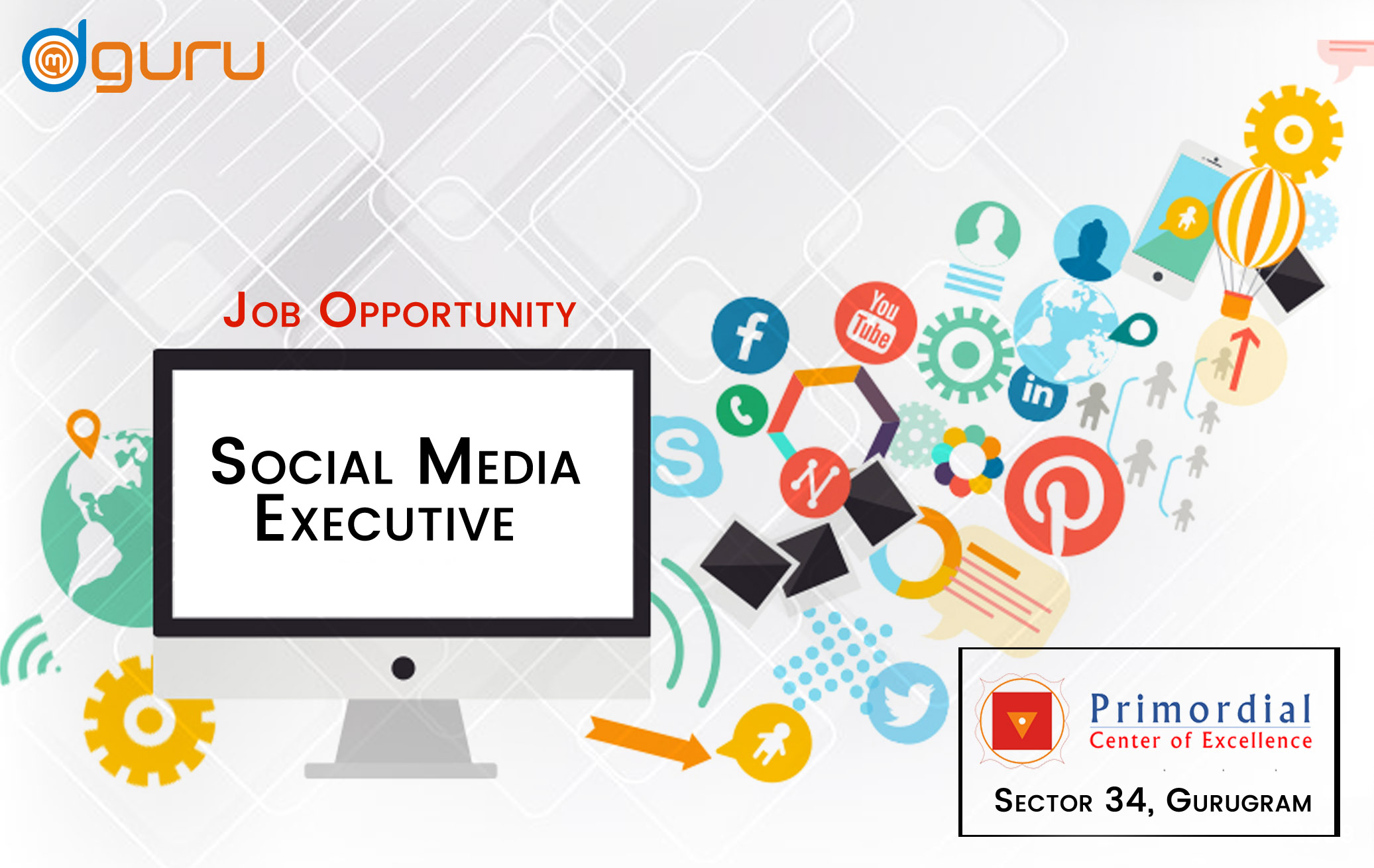 Job Title: Social Media Executive
Skills and Qualifications: Degree in Marketing or Social Media, Extensive Knowledge of Social Media Platforms, Web Proficiency, Computer Software Proficiency, Team Management Experience, Advertising, Copywriting, Content Creation, Public Relations and Brand Marketing Experience, Proofreading and Editing Skills.
Job Description of Social Media Specialist :
Oversees all company social media accounts management
Develops engaging, creative, innovative content for regularly scheduled posts, which enlighten audiences and promote brand-focused messages
Analyses social media campaigns with tracking systems to gather visitor data and determine efficacy and areas for social media campaign improvement
Works with other departments to develop social media timelines coinciding with new product releases, ad campaigns, or other brand messages
Monitors and develops reports on competitor activity within social media spaces
Experience
(1-5 Years)
Salary:
15000-25000( Depends Upon the Experience and Knowledge)
Interview date:
27 May & 28 May'2019
Company Profile of Primordial Centre of Excellence :
Primordial Systems P. Ltd. is engaged in the area of employability-focused education and skill development education with a single point agenda of transforming human potential into a gainfully employable human resource with a high investment index, in support of the National skill-based employment agenda of the Ministry of Human Resources. We are an ISO 9001-2008 certified organization leveraging the LEED-US Gold Rating compliant 65,000 Sq. Ft. campus in India's National Capital Territory Region at Guru -gram.
We intend to build a platform of Industry-Academic Convergence by offering an effective intervention in the educational landscape of the nation. With employability focused sector specific training and engagement of industry leaders to bridge the existing skill gaps in the current economic scenario, Primordial, through its skill development and higher education ventures, acts as a facilitator matching individual aspirations & capabilities with opportunities available in high growth industry sectors.
We have partnered with the Haryana Skill Development Mission, Government of Haryana for a joint endeavor to create the Center of Excellence - Haryana Skill Development Mission, Government of Haryana. The Center of Excellence - HSDM has a mission of 'No Graduate Left Behind€™, and delivers on its commitments by collaborating with industry leaders for creating and delivering employment-oriented training programs; creating a student-centered transformational learning environment; and nurturing a strong corporate and alumni network for providing internship and employment opportunities to the qualified talent pool graduating from the facilitated programs.
Contact Detail:
Shipra Chawla
Manager – Corporate Affairs
Center of Excellence
Primordial Systems PL
National Expressway - 48
81-P Sector 34, Gurugram 122-004, HR, INDIA
Cell (IND): +91 (813) 062-6963
Tel (IND): +91 (124) 422-0099
Fax (IND): +91 (124) 421-8450
Social Media Executive Job at Primordial Centre of Excellence Gurgaon
Click Here for More Jobs in Digital Marketing - SEO SMO PPC Google Adwords Wordpress