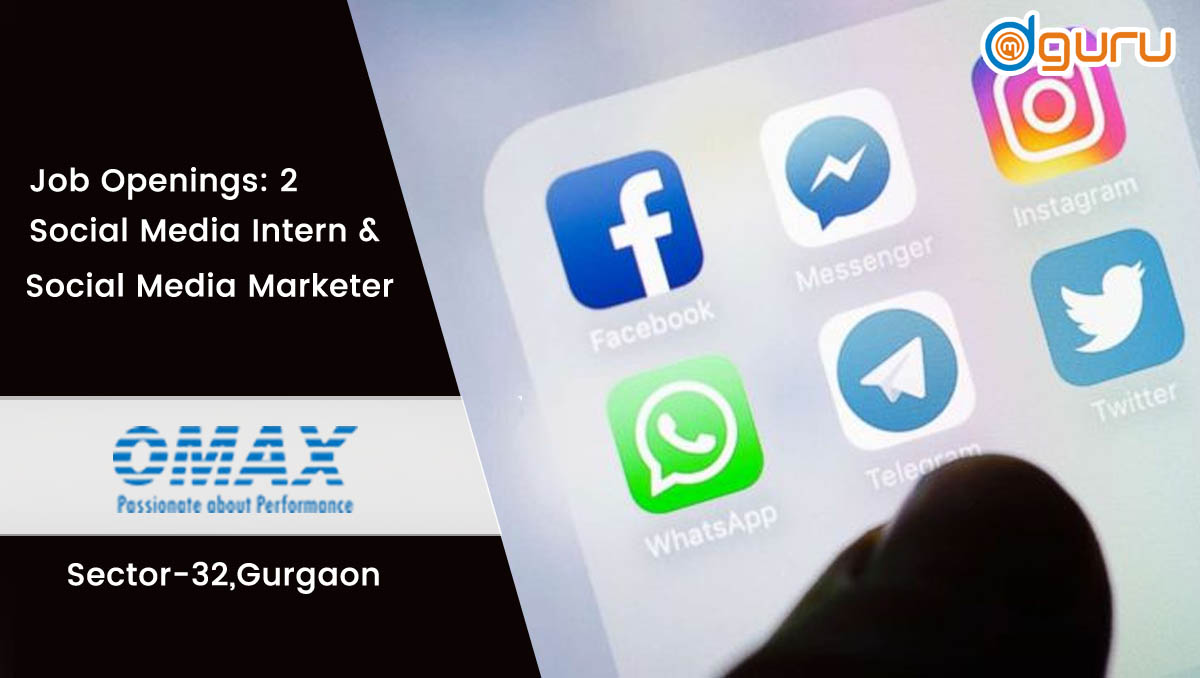 OMAX Auto is looking for a Social Media intern (1) and Social Media Manager (1) to administer our social media accounts. You will be responsible for creating original text and video content, managing posts and responding to followers. You will manage our company image in a cohesive way to achieve our targeted goals.
As a Social media intern, we expect you to be up-to-date with the latest digital technologies and social media trends. You should have excellent communication skills and be able to express our company's views creatively.
More brownie points to you if you can have hands-on experience in Photoshop and Illustator.
Responsibilities:-
Perform research on current benchmark trends and audience preferences
Design and implement social media strategy to align with business goals
Set specific objectives and report on ROI
Generate, edit, publish and share engaging content daily multiple times in a day.
Communicate with followers, respond to queries in a timely manner and monitor customer reviews
Oversee social media accounts' design (e.g. Facebook timeline cover, profile pictures and blog layout)
Suggest and implement new features to develop brand awareness, like promotions and competitions
Stay up-to-date with current technologies and trends in social media, design tools and applications
Requirements:-
Proven work experience as a Social media expert
Hands on experience in content management
Excellent copywriting skills is a MUST
Ability to deliver creative content (text, image and video)
Knowledge of online marketing channels
Familiarity with web design
Excellent communication skills
Analytical and multitasking skills
Contact Details:
Shrabani Das
Head- Corporate Communication
Omax Autos Limited
Plot No. B 26, Institutional Area, Sector-32,
Gurgaon-122 001(Haryana) India.
Phone: +91 124 434 3621
Contact Number: 9599897030
Email-id: shrabani.das@omaxauto.com
Social Media Marketer and Intern Job Omax Autos Limited Gurgaon
Click Here for More Jobs in Digital Marketing - SEO SMO PPC Google Adwords Wordpress