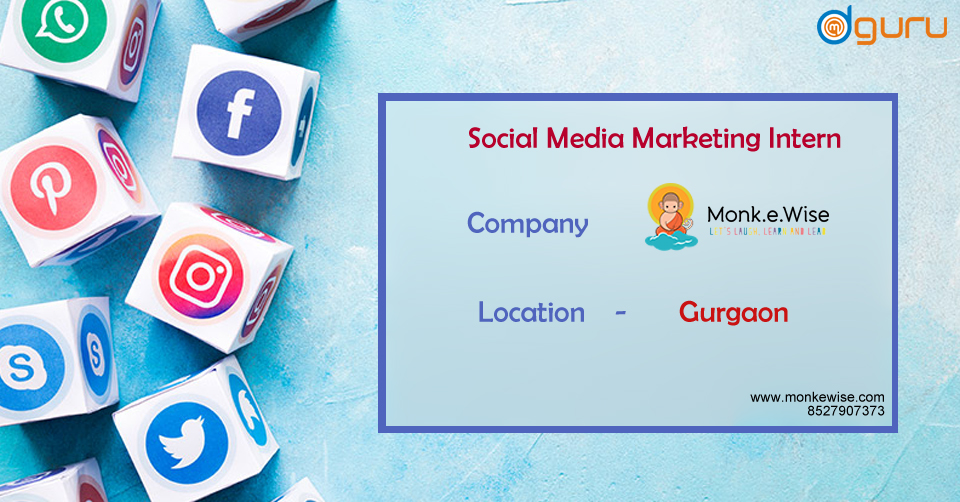 Job Profile: Social Media Marketing Intern
F2F Interview dates: 11.01.2019 and 12.01.2019,
Timings – 10am – 2pm
Location(s): Gurgaon
Start Date – Immediately
Duration – 6 Months
Stipend – 5000/- to 10000/- per Month
Job Type – Full Time
About Monkewise (http://www.monkewise.com):
Monk.e.wise is a leading after-school activity center in Gurgaon & NCR. Established with the core objective of providing a safe and nurturing environment for kids, we ensure that our after-school engagement world helps kids in learning values and skills that nourish their natural potentials. As a reliable after-school activity program in Gurgaon & NCR, our interactive and inclusive curriculum helps to ignite the child's mind to encourage teamwork, sprout creativity and to build character and individuality.
About the Internship:
Selected intern's day-to-day responsibilities include:
1. Managing the social media accounts of the company
2. Assisting in the formulation of strategies and executing marketing campaigns
3. Staying up to date with new digital and social media happenings and best practices across all broadcast media points
Skill(s) required: Google Analytics (Learn Google Analytics), WordPress, Search Engine Optimization (SEO) (Learn SEO) and Facebook Marketing (Learn Facebook Marketing)
Who can apply:
Only those candidates can apply who:
are available for full time (in-office) internship
can start the internship between 2nd Jan'19 and 1st Feb'19
are available for duration of 6 months
have relevant skills and interests
** Women willing to start/restart their career can also apply.
Perks: Certificate.
Contact :
Anju
8527907373
Social Media Marketing Job at Monkewise Gurgaon NCR
Click Here for More Jobs in Digital Marketing - SEO SMO PPC Google Adwords Wordpress